Your villa

Piece of goods

Your company

Storage of things

3+1 house

Intercity transport

What you bought from the store

Want to donate
Your villa

Piece of goods

Your company

Storage of things

3+1 house

Intercity transport

What you bought from the store

Want to donate
let's move with our professional moving team
Bidüşüntaşın, a very fast, easy and useful service! I've moved with Bidüşüntaşın twice and both of my moves went very well. I recommend this service to everyone!
SİNEM KOLUMAN
I was thinking about how to move because of my workload. Your thinking stone really saved my day. They managed the whole process very well. Definitely a five star experience!
AHMET BAYRAKTAR
Our household items needed long-term storage. They packed our stuff in the best way possible. Big storage option of Bidüşüntaşın saves our lives. Thanks!
FİRVDES YAMAN
We load, move and deliver everything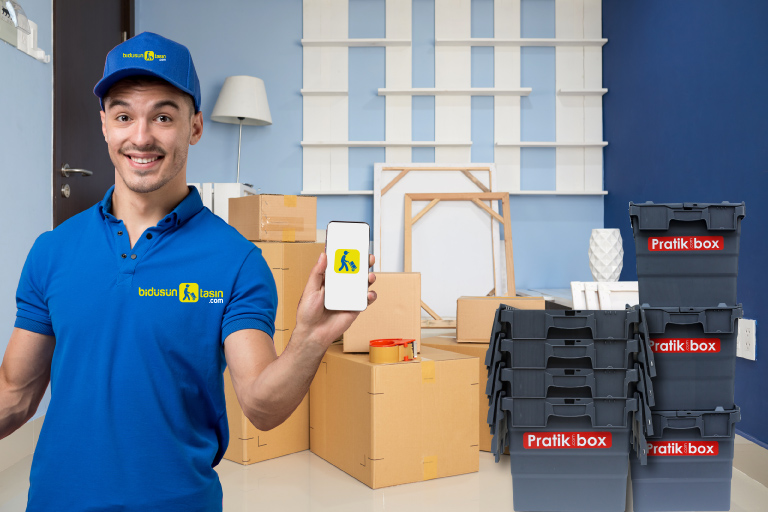 With every move order, 2 powerful professionals certified for a 5-star experience come with our vehicles to suit you. They will do the impossible to load, move and deliver your belongings safely.
Our vehicle types suitable for your goods
Bidüşüntaşın Mini, Bidüşüntaşın Large, Bidüşüntaşın XLarge and Moving Home Truck
30 minutes or 30 days
Plan or request your move-in order up to 30 days in advance and we'll arrive in as little as 30 minutes.
Fixed price guarantee
You can be sure that the price you see at the time of booking will not change unless there is an additional or erroneous request.
We protect your belongings
Each of your moves is backed by an insurance policy of thousands of liras from the moment we receive your belongings.
Compare Services and Prices
When moving your belongings, do not forget to consider the difference and advantages of Bidüşüntaşın from other moving companies.
Compare Prices with Other Movers
When moving your house, please consider what other movers offer you and what Bidüşüntaş offers you.
How Does Bidüşüntaşın Work?
We make it easy for you to move in 3 steps
Choose your pickup location and destination, choose the size of the vehicle that's right for you, and when you want us to arrive.
We'll take it from here. Our moving team comes to load and secure your belongings. You do not carry any items. See you wherever you go!

We unload your items and place them where you want them. With the result of professional moving, you will be happily sitting in your seat when your move is over.